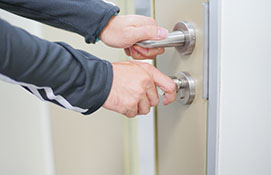 For your commercial lock and key concerns, we can help you with all of your business, warehouse, office, college dorms, and even mall locks all in only one day.
We've re-keyed an entire mall in only one day by sending out multiple lock experts to speed up the process. Protecting your business should always be number one by making sure those locks are maintained and working properly.
If your locks are getting old or outdated or are worried about someone having access to your business locks, give us a call to help provide you with quality new locks.
We can provide you with a new lock change or installation in the most affordable manner using high end equipment and methods.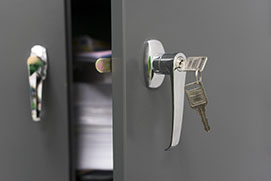 Do you need a new key made? Did you lose your first pair of keys?
That's not a problem for our professionals as we have a ton of different methods to use.
Upgrade yourself to a master key which can open as many doors as you need it to without having to carry multiple keys all day long which open different locks.
If you have been locked out of your business, then call us immediately to come in the fastest manner and unlock your doors leaving you surprised.